Mr & Mrs Bund is French, in the manner of Chef Paul Pairet: born, traveled, and globally stamped. Contemporary, but not stuffy. Relaxed, without sacrificing an ounce of chic.
Opened in April 2009, this eatery serves populist French favorites, through Pairet's looking glass. Service is family-style, recast for a modern table, and the wine list includes 32 wines by the glass.
Riffing on classics, dishing up comfort cuisine, Mr & Mrs Bund serves food just like you would on Sunday night in sharing style. Its break with tradition extends beyond just food and drinks – It turns fine dining into fun dining.
International accolades: No. 28 in Asia's 50 Best Restaurants 2016; No. 21 in The World's 50 Best Restaurants 2015
About the Chef Paul Pairet
Born and trained in France, Chef Paul Pairet runs two restaurants of widely different natures in Shanghai - A popular French modern eatery "Mr & Mrs Bund", and an avant-garde, experimental restaurant "Ultraviolet".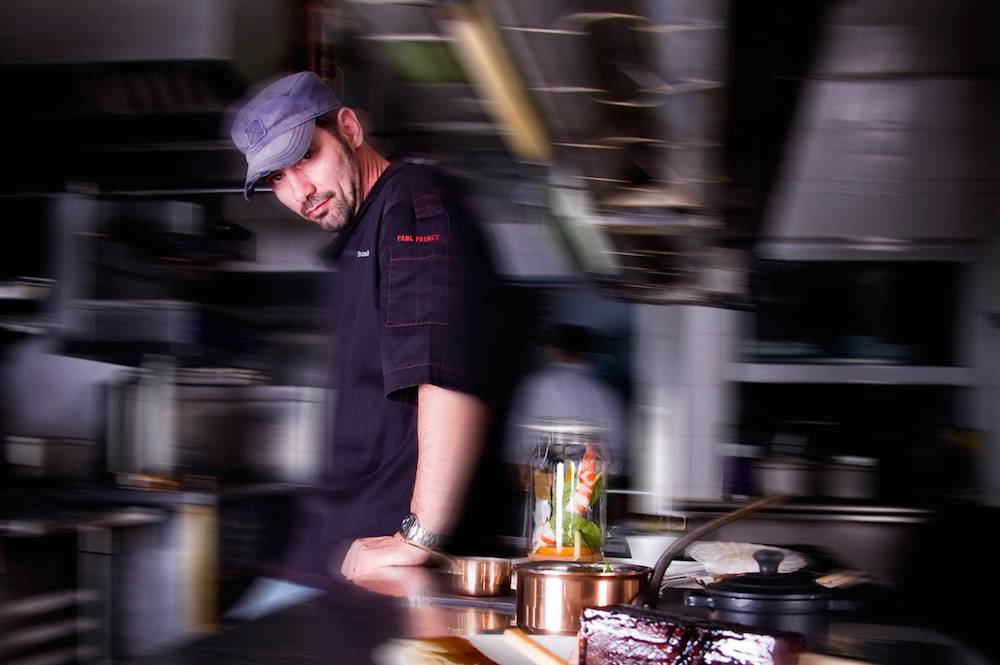 Pairet is a culinary egalitarian. Whether using tinned sardines to produce sophisticated, avant-garde fine dining, or using sophisticated, avant-garde techniques to produce the simplest of French and global dishes, he approaches both with an equal lack of prejudice and unbiased opinion. Restaurants, the same.
Pairet came to Shanghai in 2005 to open Jade on 36 at the Pudong Shangri-La. In three short years, he staked out an international reputation for his highly personal and completely original cuisine: often exaggerated, highly technical plays on texture, temperature, and preconceived expectations.
Mr & Mrs Bund is a different expression of Pairet's passion. The theme here is simplicity and popularity, a democratic flourish that embraces the foods of the world. Viewed casually, Mr & Mrs Bund's populist formula seems a radical departure from the sophisticated, avant-garde cuisine that Pairet has been known for. But at its heart is a unique democracy of vision, an undercurrent that unites the two.
Pairet is adamant about the equality of ingredients, looking at them for what they are, devoid of context, as opposed to what they might be, an approach he terms "the newborn's eye". He insists that a canned sardine is not in any way "worse" than a fresh one, nor are truffles intrinsically more suited to fine dining than Coca-Cola. All of them can be found in his cooking, at various occasions.
In the same spirit, his daring avant-gardism is no "better" than the populist simplicity of Mr & Mrs Bund. In one, the technical theater is on the plate; in the other, it is a means to an end, a new approach that results in inspired renditions of old favourites, perhaps with a twist.