Putuo
普陀区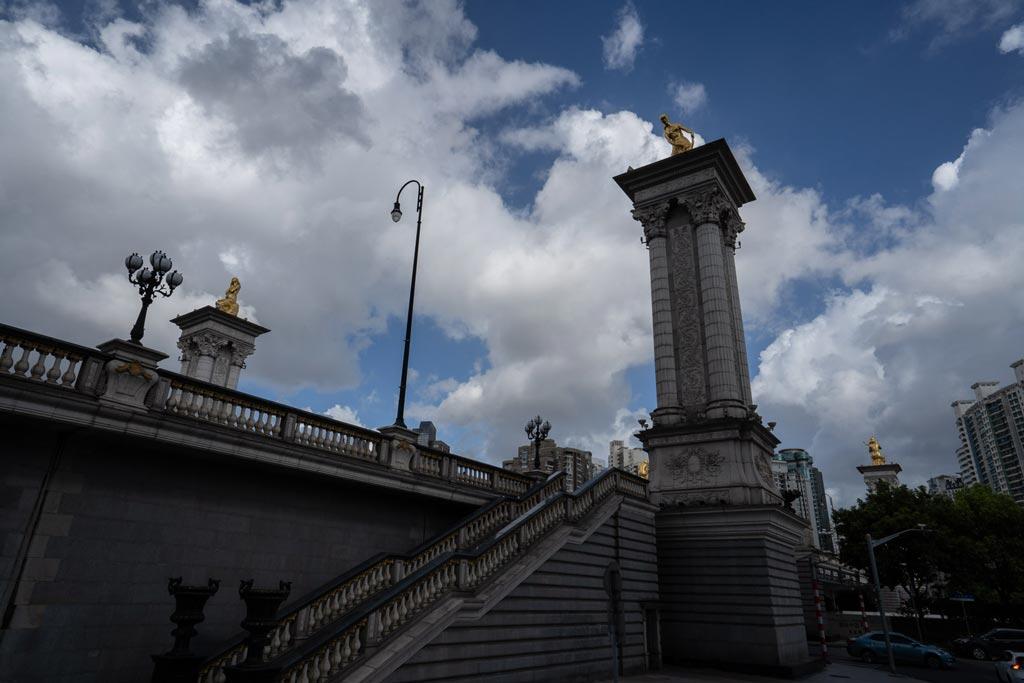 Wuning Road Bridge 武宁路桥
The Putuo District, crossed by Suzhou Creek, has benefited greatly from the cleaning up of this once filthy waterway, and now contains some of the city's most attractive green space, as well as much enviable residential property.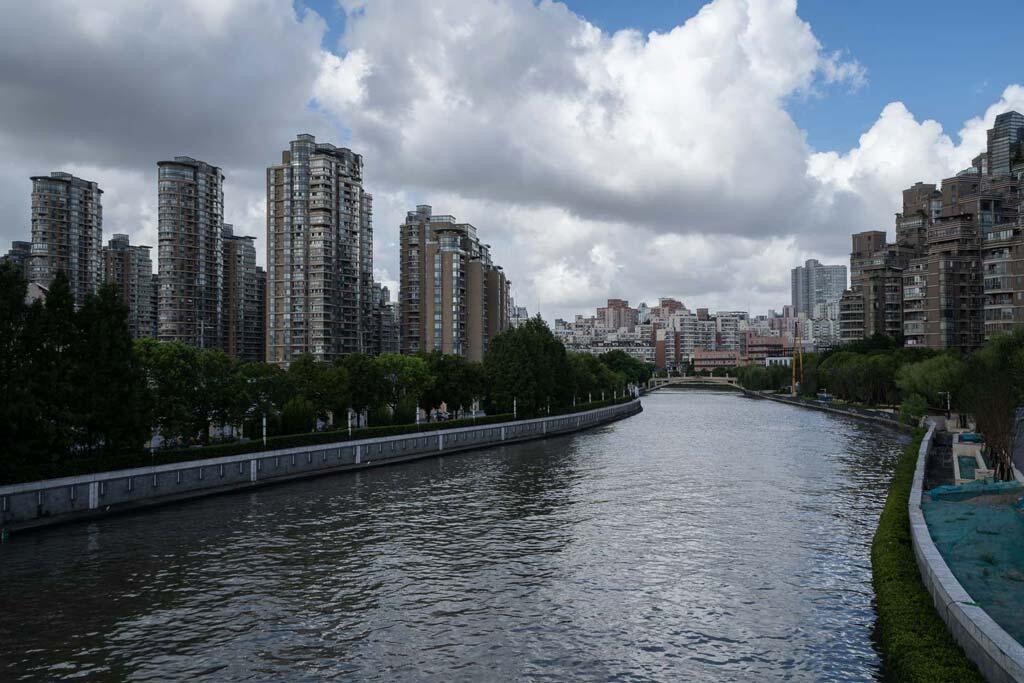 Suzhou Creek 苏州河
Putuo's Jade Buddha Temple 玉佛寺 is one of the city's most significant sites of Buddhist devotion and tourist interest. Its name is derived from its most precious relics, two jade Buddhas, each carved from an individual slab of white stone, originally from Myanmar.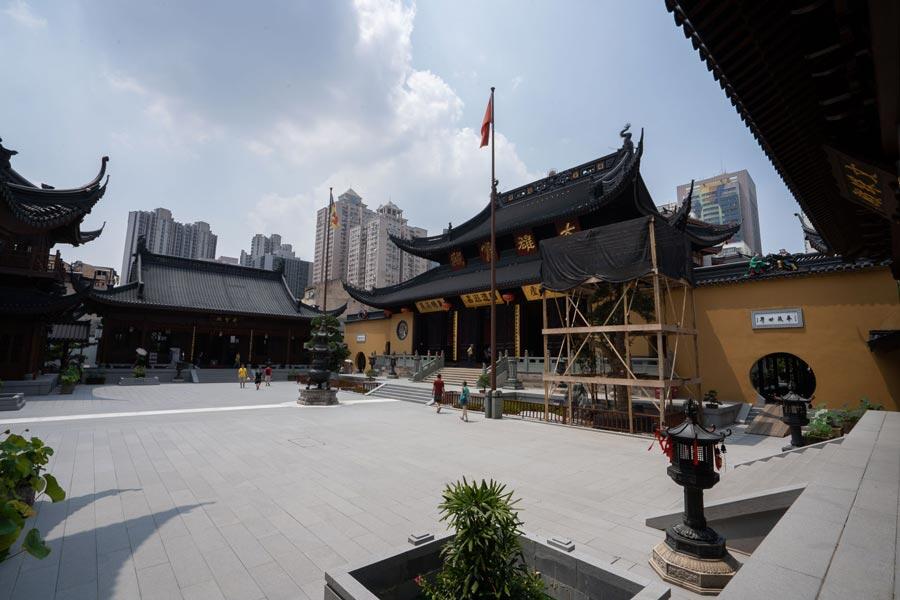 Jade Buddha Temple 玉佛寺
Putuo is home to the M50 Art Zone - M50艺术园区 (named after its address at 50 Moganshan Road), a cultural production and exhibition hub of international renown. In the early years of the new millennium, local artists began turning the derelict warehouse area into studio spaces, gradually attracting visitors, and galleries. Within few years, it had exploded into Shanghai's premier art zone, and home to many of its most highly-regarded grassroots arts institutions. Today the rough-edges have been worn away, with refreshment venues and an arts book shop added, to create a highly-popular – if unusually cultivated – leisure destination.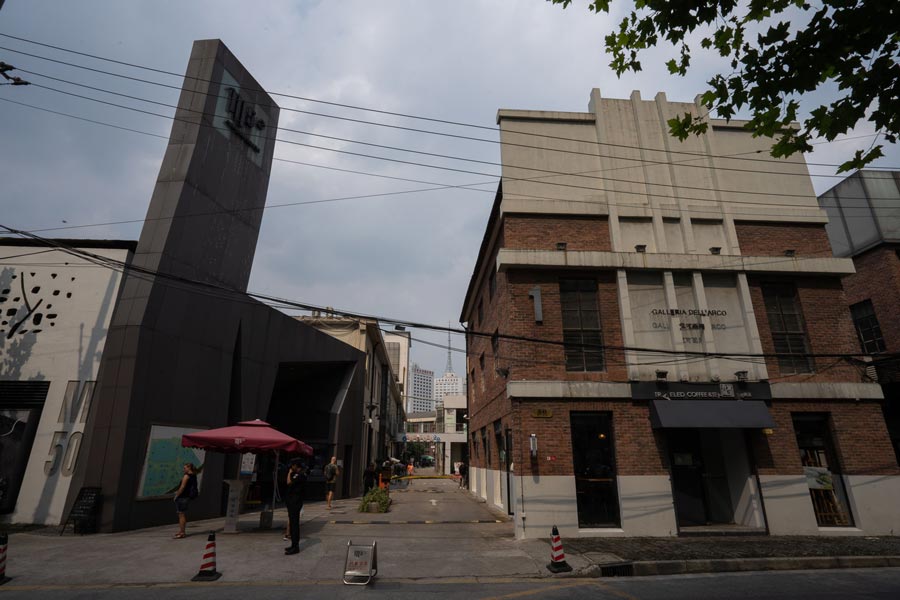 M50 Art Zone M50艺术园区
Putuo is well-supplied with green spaces, containing no fewer than sixteen parks, among which Changfeng Park 长风公园 is the best known, and best equipped, with a large central lake and adjoining aquarium (Changfeng Ocean World). To the north-east of the park is situated the giant Global Harbor Mall 环球港. The development has made its distinctive architectural mark on the urban landscape with its twin high-rise towers, dazzlingly illuminated at night.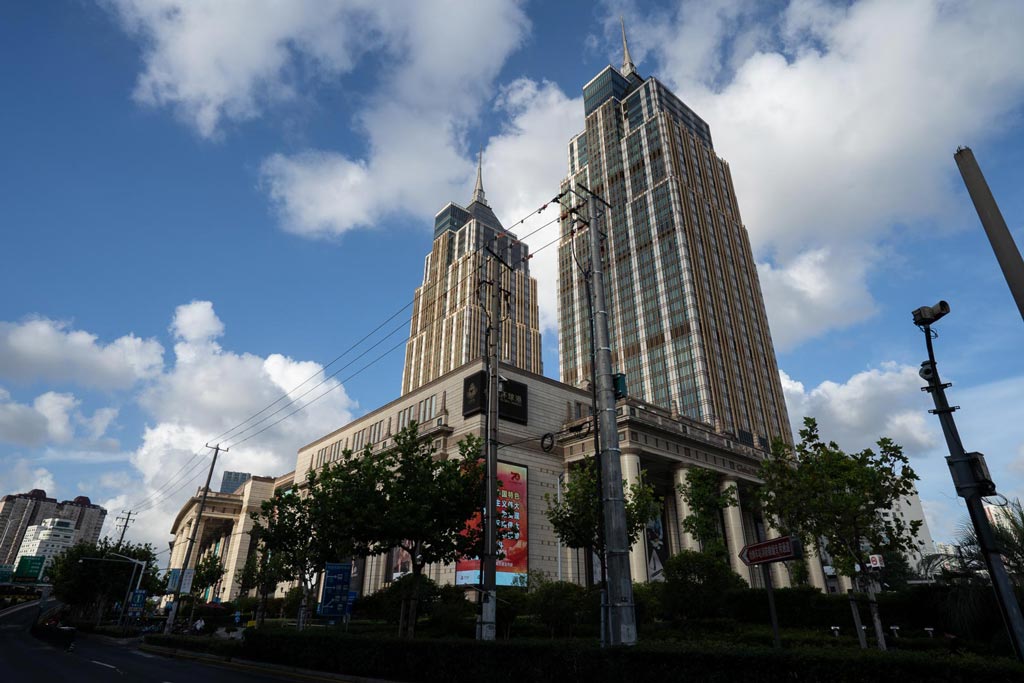 Global Harbor 环球港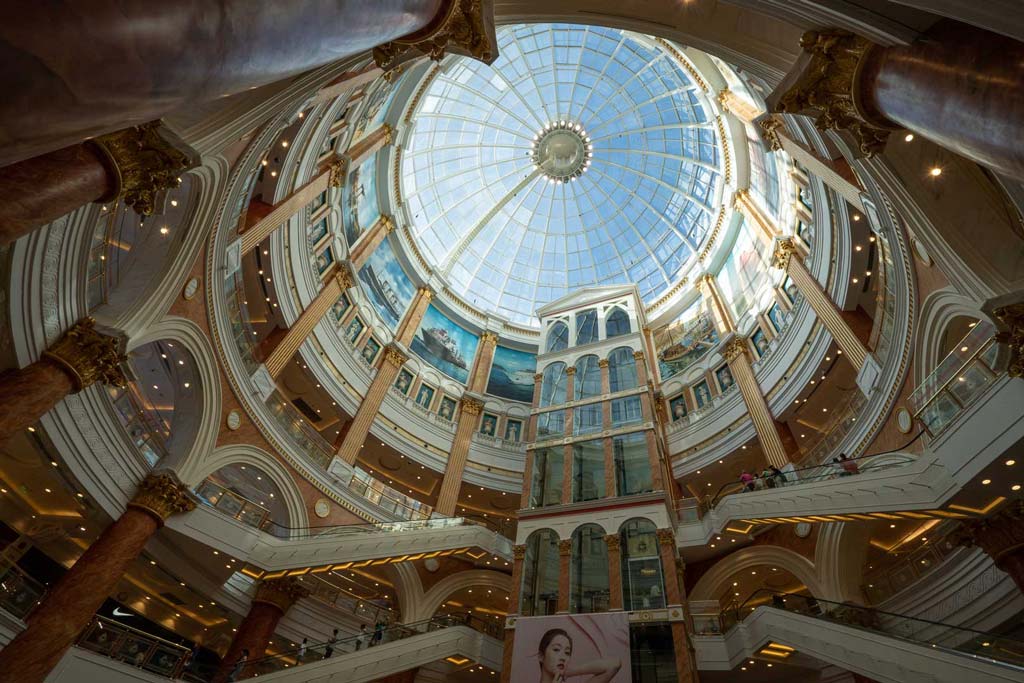 Global Harbor 环球港