Pudong New Area
浦东新区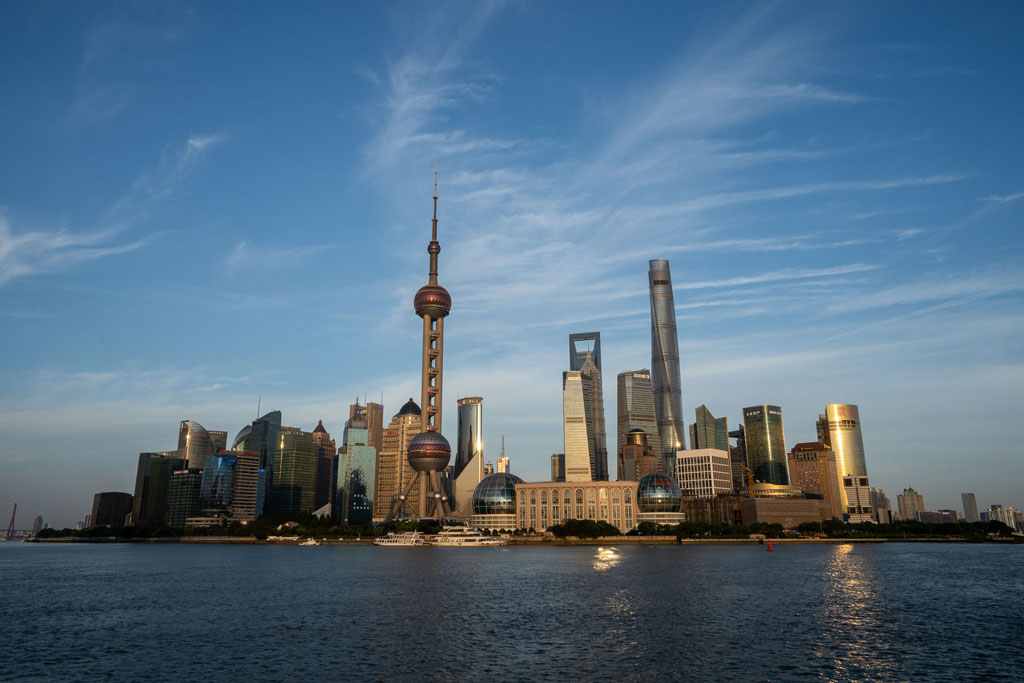 Lujiazui, Pudong 上海浦东陆家嘴
Pudong New Area is the icon of the re-emergent Shanghai, following the opening of the 1990s. It is known as the signature of modern Shanghai and the epitome that represents the developing speed of China.
Its core, Lujiazui 陆家嘴, is Shanghai's glistening new business district, located opposite the Bund 外滩, in a bend of the Huangpu, which maximizes its riverfront expanse. The vision of Lujiazui from across the river – and especially at night – has no serious competition as Shanghai's greatest spectacle. The architectural core of Lujiazui consists of a triad of magnificent skyscrapers, each of which is a contemporary high-rise masterpiece. All three were preceded by the Oriental Pearl Television Tower 东方明珠电视塔, an extravagant retro-futurist structure completed in 1994, and still a Shanghai urban highlight. The basement of the tower hosts the Shanghai History Museum 上海历史博物馆, a candidate for the best single introduction to the city. Stepping upwards in order of construction, and elevation, came the Jinmao Tower 金茂大厦 (1999), the Shanghai World Financial Center 环球金融中心 (or SWFC, in 2007), and most recently – and loftily – the Shanghai Tower 上海中心大厦 (2015). The Jinmao Tower 金茂大厦, with its bamboo-inspired façade, pays tribute to the city's Art Deco architectural heritage. Its spectacular open-atrium (up from the 54th floor) is not to be missed. The SWFC 环球金融中心 with its clean but complex topology and bottle-opener cut-out is an actualization of the 'vertical city' concept of developer Minoru Mori. The Shanghai Tower 上海中心大厦, structured as an unfurling scroll, is the tallest building in Shanghai, and the second tallest in the world. All three of these super high-rise towers have high-level bars and viewing platforms offering dramatic overviews of the city. Century Park 世纪公园, Lujiazui's green lung and Shanghai's largest urban park, lies at the end of Century Avenue, south-east of the business district.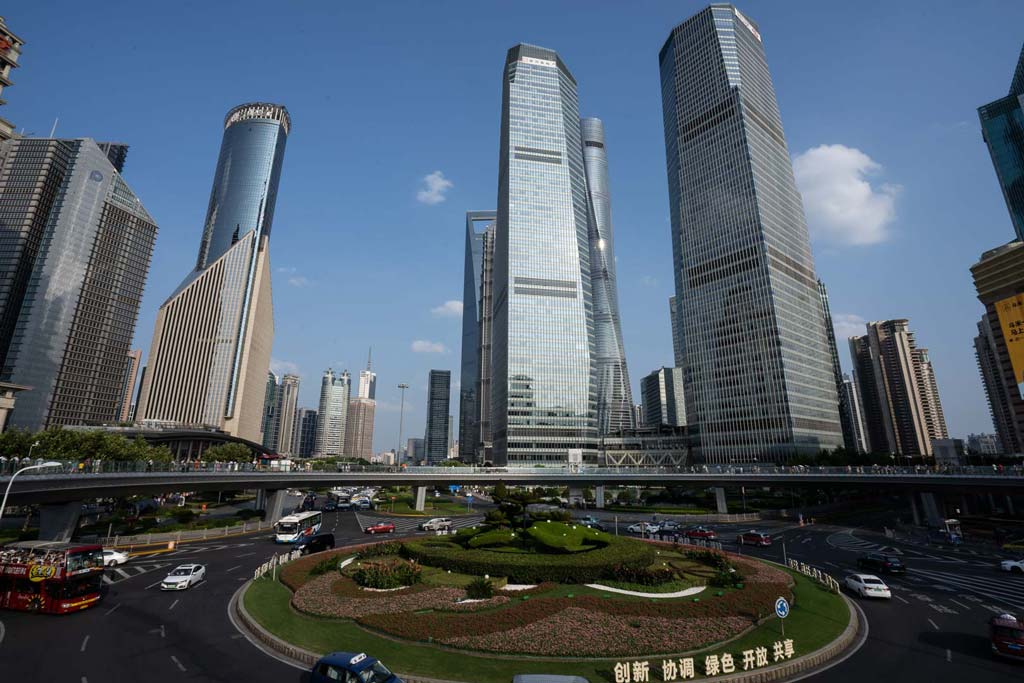 Lujiazui Pedestrian Bridge 陆家嘴环形天桥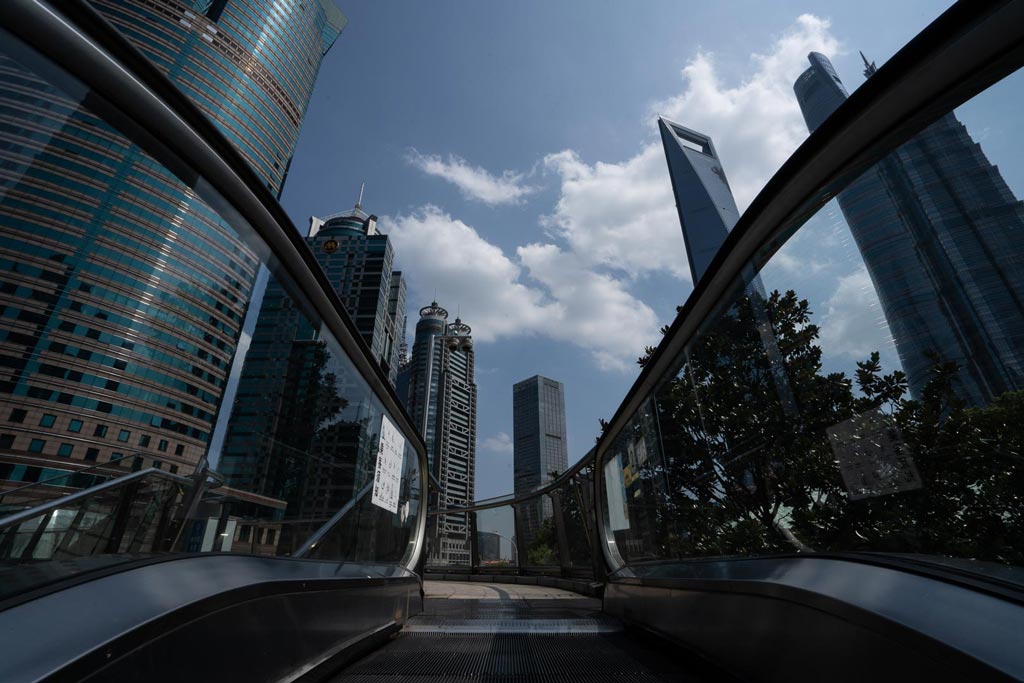 Escalator in Lujiazui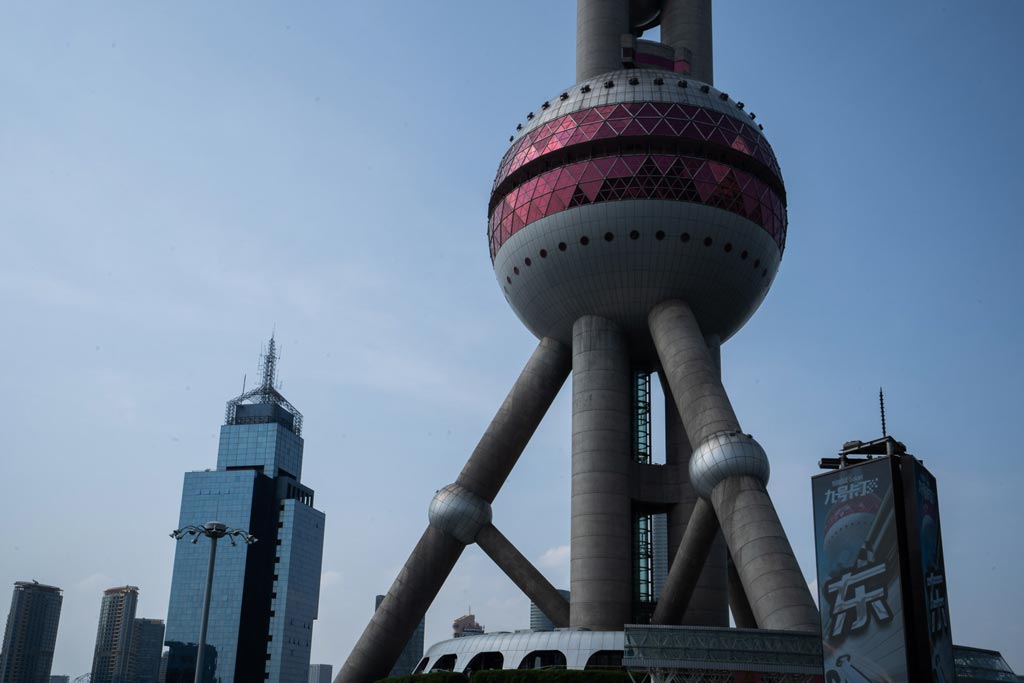 Oriental Pearl Television Tower 东方明珠电视塔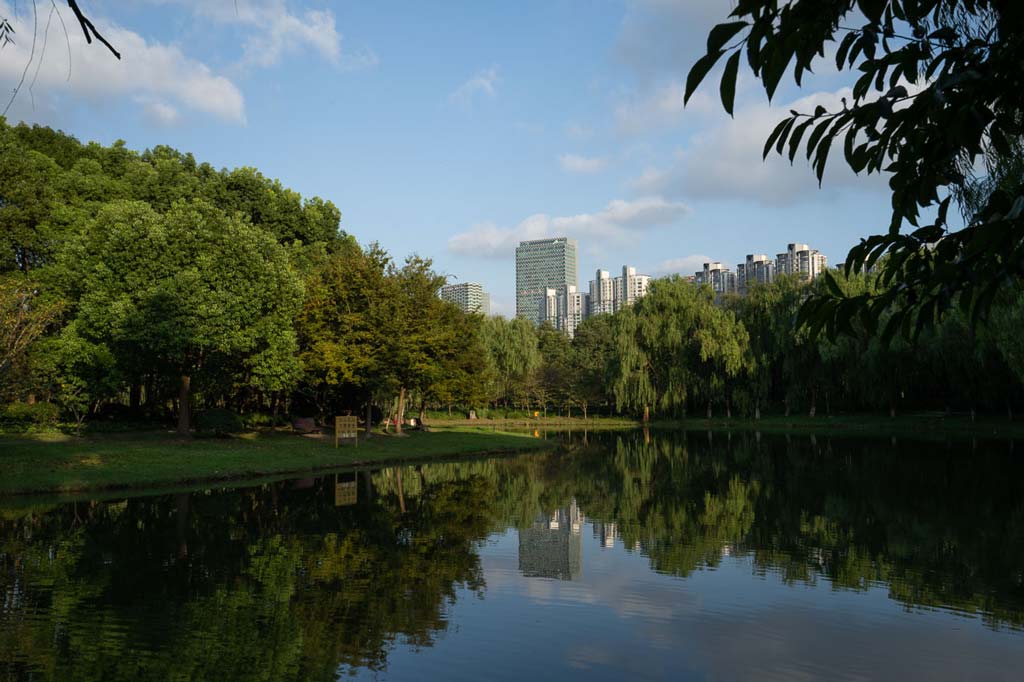 Century Park 世纪公园
Shanghai Disneyland 迪士尼, which opened in 2016, immediately became one of the city's most popular leisure destinations. Its zones, drawing upon the company's store of cartoon and movie favorites, include Mickey Avenue, Garden of Imagination, Fantasyland, Treasure Cove, Adventure Isle, Tomorrowland, and Toy Story Land.
The Shanghai Science & Technology Museum 上海科技馆, housed – appropriately – in a magnificent ultra-modern building, covers the entire cosmos of natural and mechanical phenomena in a series of spacious galleries, including dramatic dioramas and walk-through spectacles. The museum also contains a 4D Imax cinema.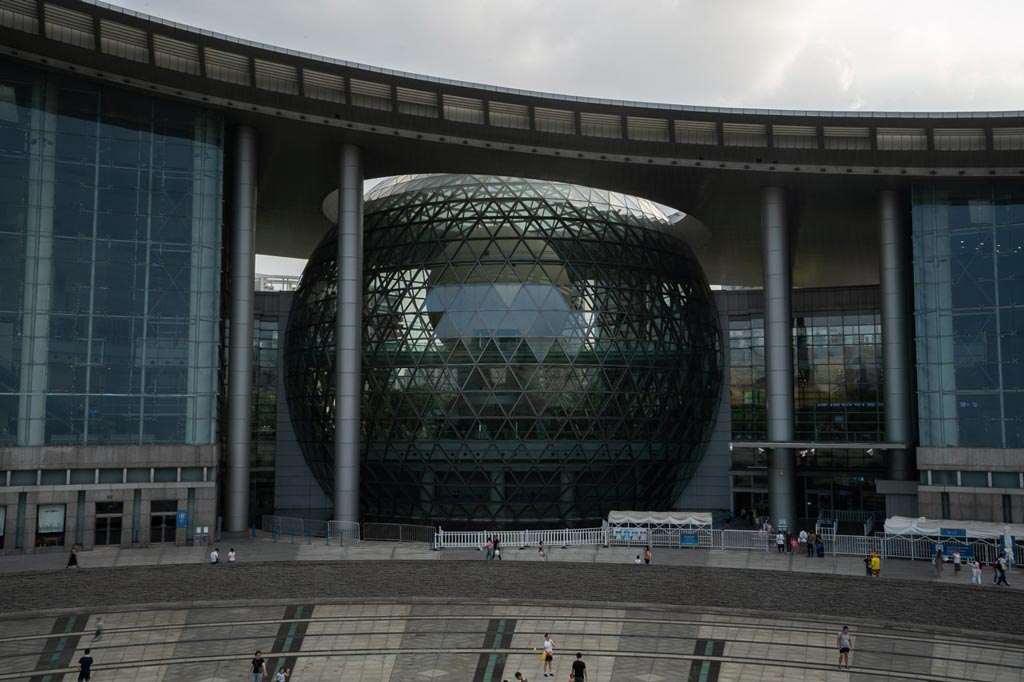 Shanghai Science and Technology Museum 上海科技馆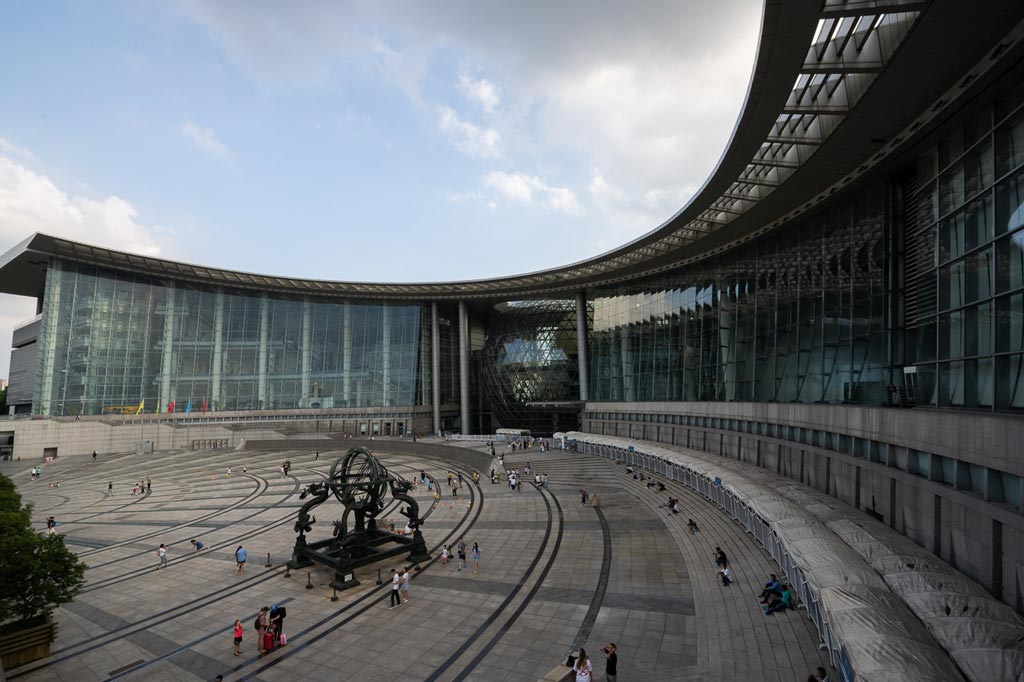 Shanghai Science and Technology Museum 上海科技馆
Shanghai Wild Animal Zoo 上海野生动物园 is the country's largest state-level animal reserve, home to 10,000 animals from 200 species. Safari-style bus tours of its ecological zones are complemented by walking tours in selected areas (devoid of large predators). Guided feeding of certain animals is permitted.
Overseas visitors to Shanghai are likely to arrive at Pudong International Airport 浦东国际机场, which manages Shanghai's international air traffic. (Hongqiao, in Puxi, manages domestic flights.)
Pudong was, from its inception, and icon of the re-opening and re-internationalization of Shanghai, and beyond Lujiazui it hosts a number of large facilities to support global business cooperation. Its Zhangjiang Hi-Tech Park 张江高科技园区 – classified as a Special Economic Zone – focuses upon bio-technology and bio-informatics, software, and electronics research and development projects. Many of the world's leading technology companies have a presence in the zone, which supports its own higher educational institution (the ShanghaiTech University).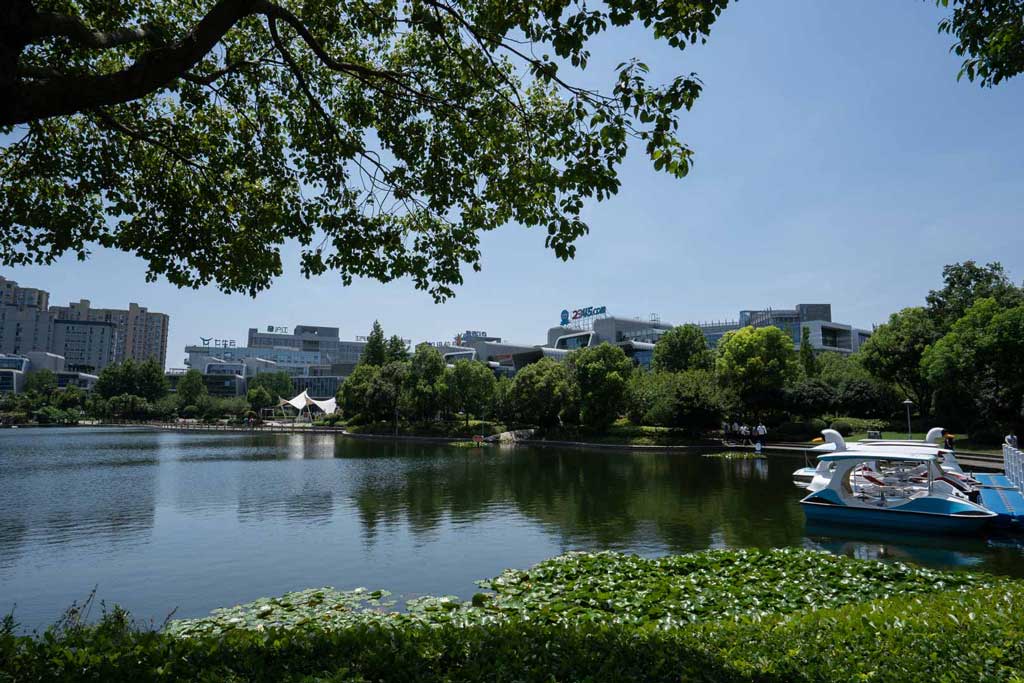 Shanghai Pudong Software Park in Zhangjiang 上海浦东软件园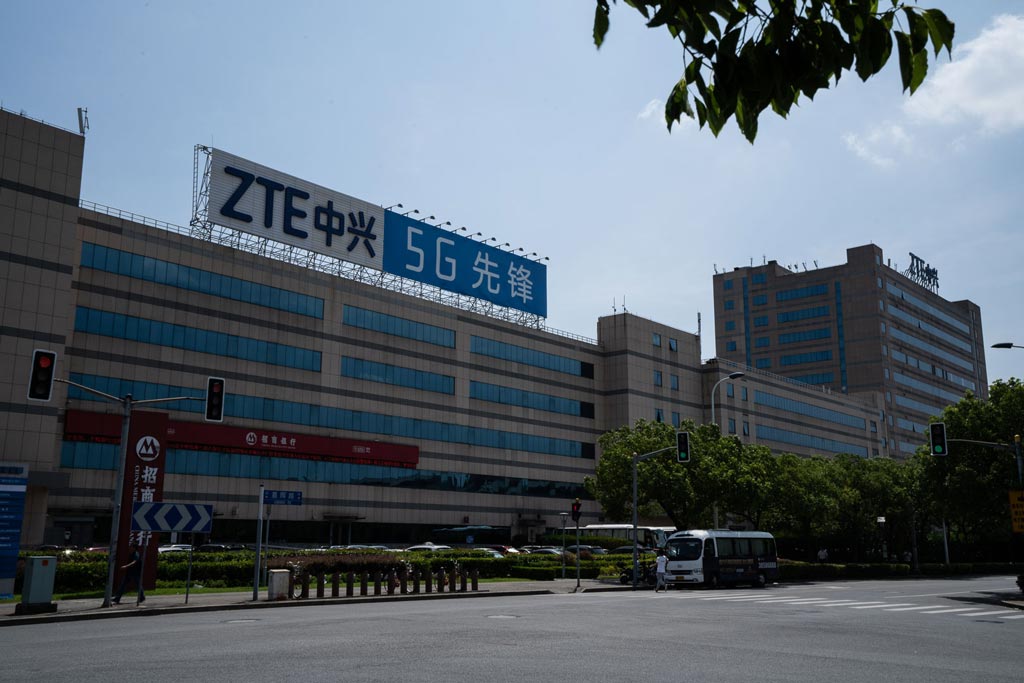 ZTE in Zhangjiang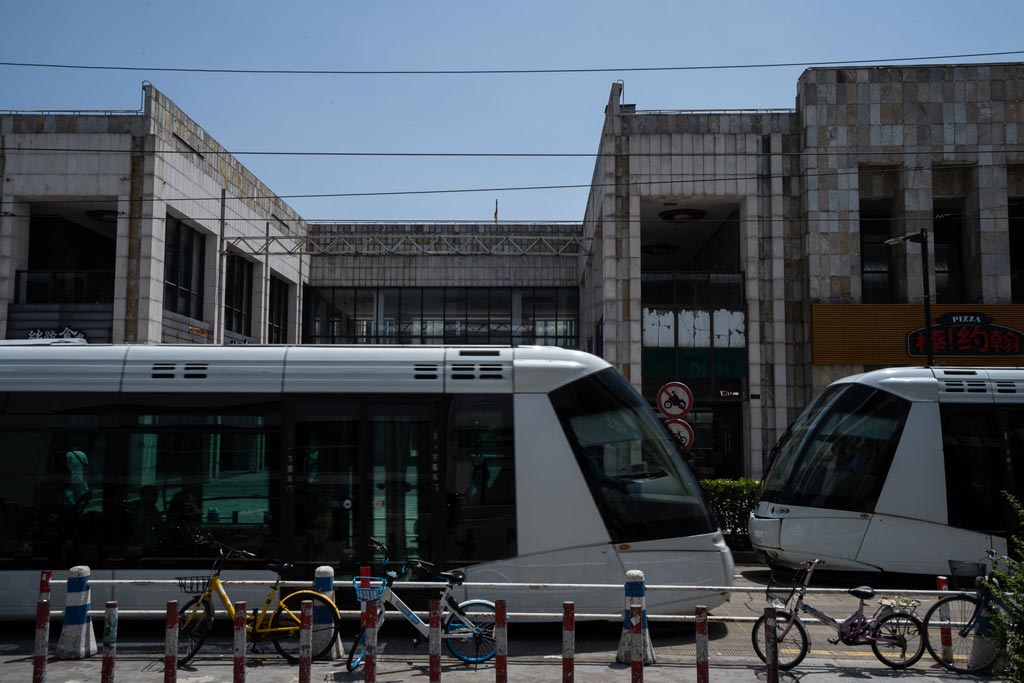 Trams in Zhangjiang 张江有轨电车
The Shanghai New International Expo Centre 上海新国际博览中心, which opened in 2001 in the Huamu area, hosts 100 exhibitions a year. Signature events have included the Shanghai Motor Show, and even the 2002 Tennis Masters Cup. Its 17 halls provide 200,000 square meters of indoor exhibition space, with another 100,000 outside.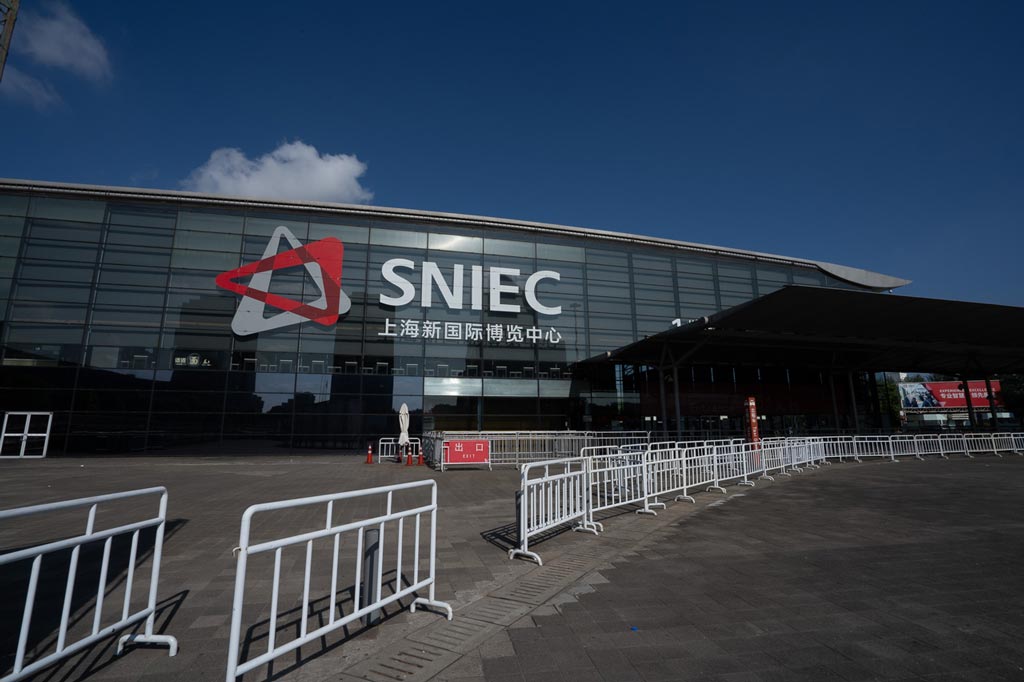 Shanghai New International Expo Centre 上海新国际博览中心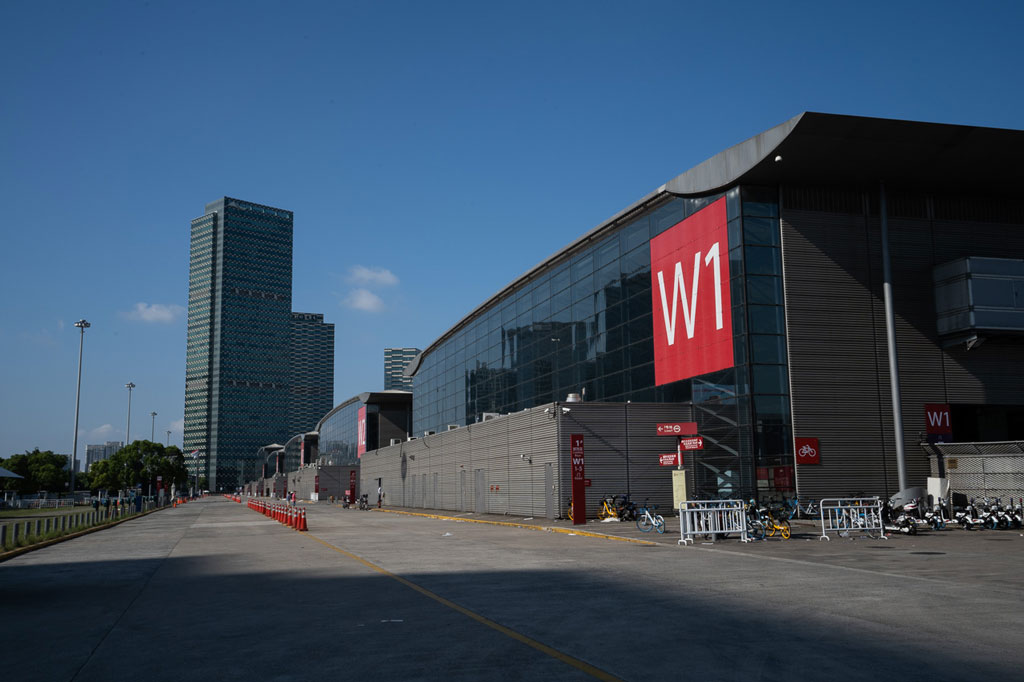 Shanghai New International Expo Centre 上海新国际博览中心
Prominent among the business space and residential facilities supporting Pudong's large collection of foreign businesses and its expatriate population is the 90-square kilometer Jinqiao 金桥 Functional Area, which includes a variety of high-technology, research, and service industry parks alongside spacious villa communities. By 2009, the Jinqiao Export Processing Zone accounted for almost a quarter of Pudong's entire economic output.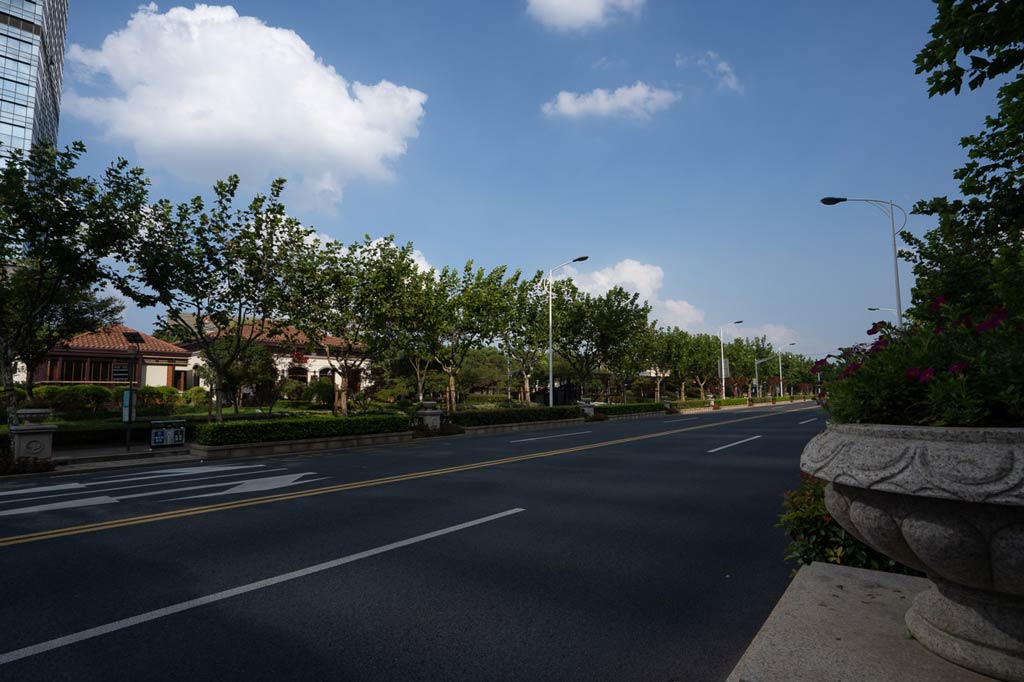 Hongfeng Road in Jinqiao 金桥红枫路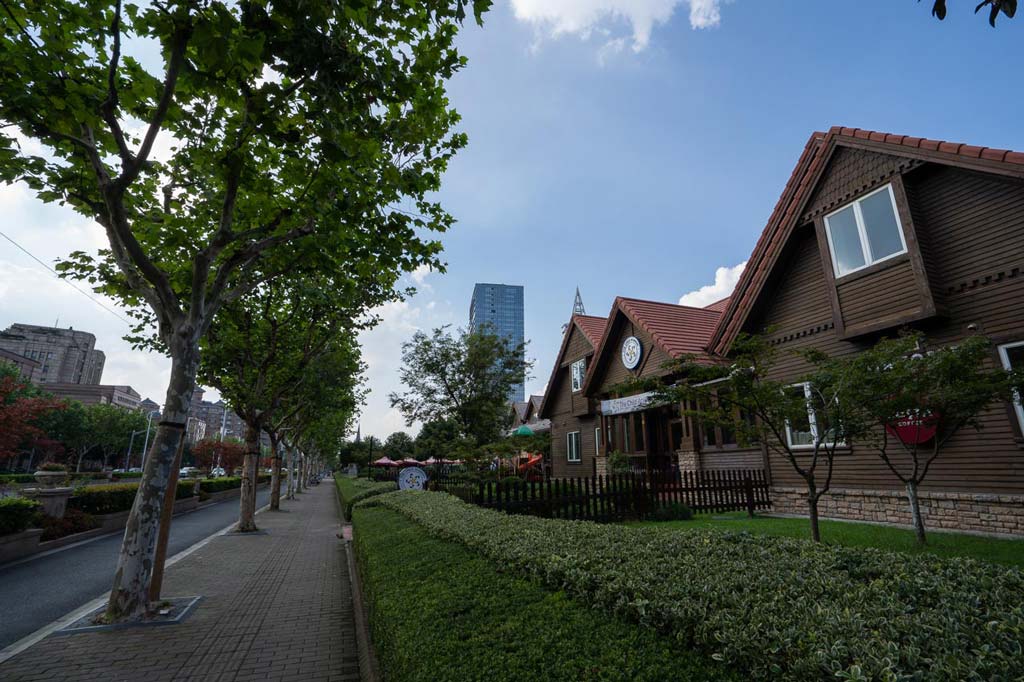 Hongfeng Road in Jinqiao 金桥红枫路